Our Story
Pear Tree Wholefoods started with as a solution to a simple problem. Storage for bulk organic wholefoods already used in Piccolos on William, Maggie's restaurant next door. Maggie is a passionate restauranteur and creator of tasty cakes, healthy organic and gluten-free meals and popular Café food that gave Piccolos a reputation as "The Best of Bondi Cafés in Bathurst."
The opportunity to take up a lease right next door was too good to miss and an excellent opportunity to expand into healthy eating and sustainably focused grocery outlet with Piccolos as the biggest customer. When you visit the store, you will see the attention to detail, the cleanliness and the vast range of products sourced from all over Australia and the world.
Proudly Australian and especially focusing on local and Australian farmers and local food providers.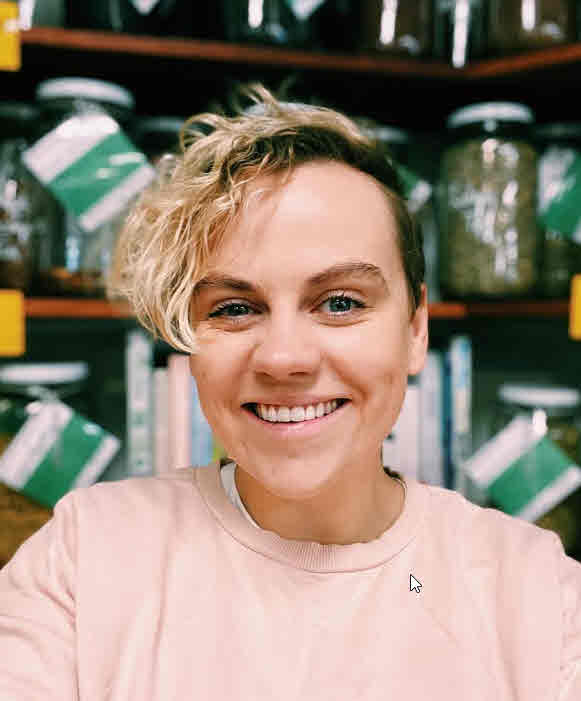 17Sophie Wright – Store Manager
Store Manager and passionate organic food specialist. Sophie has been with Pear Tree Wholefoods right from the start. She has worked in the food service and sales area for over 17 years and is passionate about eating healthy and wholesome foods.
At home, you will find Sophie searching the next best ingredients and up to date healthy eating guides for her own cooking.  With a very strong interest in sustainability and caring for our environment, she believes that taking care of our footprint starts at home by reducing packaging, minimising waste and staying healthy as an example to others.
Sophie enjoys living in her home town, loves her cat, husband and daughter Elsie.
Maggie de Vries – Store Owner
Maggie is fanatical about cooking and bringing the best the world of food has to offer to Bathurst. She started her first Coffee Shop in William Street Bathurst NSW at the age of 22, way back in 1983 and has since then owned a number of very successful businesses.
Pear Tree Wholefoods is a great insight into Maggie's passion and her ability to create tasty, wholesome and healthy food.
When visiting Pear Tree you will be greeted by friendly staff who are working there because they enjoy the atmosphere and they will go the extra mile to see that you are happy.  Pear Tree Wholefoods came into being because Maggie already used many the organic and wholefood ingredients to bake and prepare the Paleo, Organic, Gluten Free and Vegan cakes and meals.
On a day off you will find Maggie cooking something new, experimenting with ingredients found on her travels and sharing samples with staff and friends before releasing them to the public.
She is currently working on a Cook Book of special tasty GF and other really tasty recipes. 
Address
Location Shop 3, 64 William Street, Bathurst NSW 2795, Australia
Email Address
orders@peartreewholefoods.com.au
 Telephone Enquiry
Phone: 02 6331 5968
Pear Tree
Wholefoods

Opening Times
Monday    to     Friday 
   8.00 am  – 4.30 pm
Sat  8.00 am –  3.30pm
Sun 9.00 am –  2.30pm